Cragg Family featuring
Welcome to the web site for the Cragg Family and related families. Many hours of work have been put into the research and documentation of these ancestors. I hope you will benefit from the information I present here.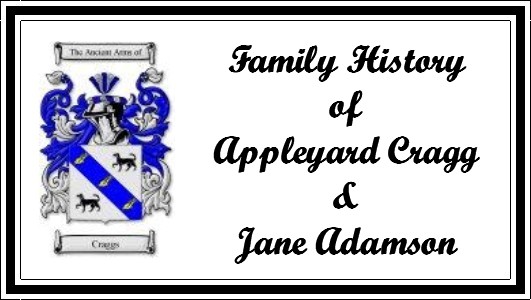 The earlier generations of the Cragg family are speculative at this point. This is a work in progress and many details are still under scrutiny. Further information and documentation will be added as soon as it can be located and verified. If you note any glaring errors or omissions please contact Graydon Cragg at gcragg@rogers.com.

---
Table of Contents
Descendants of John CRAGG
Surname List
Index of Names

---
Contact Information
Send E-mail to gcragg@rogers.com
Send mail to:
Graydon Cragg
92 West Street N
Orilla, On, L3V 5C3
705 325-8398